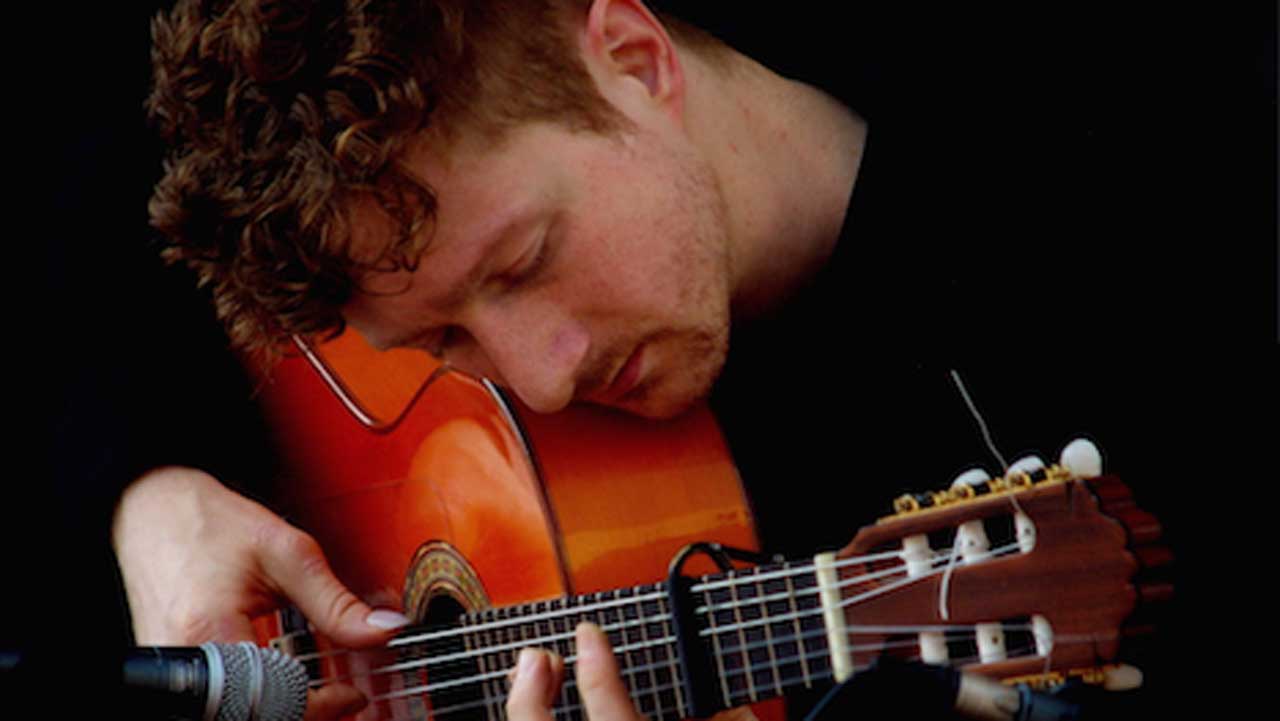 Flamenco Guitar Clinic – Gareth Owen
August 21 | 4:00 pm
-
6:00 pm
Flamenco
Matinee
This is a 2 hour clinic on Sunday, August 21, 2022 at 4:00 pm
To register, Please go here: REGISTER
Guitarist Gareth Owen is visiting from Victoria to perform with Flamenco Jaleo on Saturday August 20 and invited dancer Carmen Romero. Get tickets to this show here: TICKETS
This Flamenco Guitar Clinic will focus on Bulerias. Bulerias is among the most popular and dramatic of the flamenco forms and often ends any flamenco gathering. The name bulerías comes from the Spanish word burlar, meaning "to mock" or bullería, "racket, shouting, din". It is the style which permits the greatest freedom for improvisation, the metre playing a crucial role in this. You will learn the rhythm of this traditional form and the technique to execute it on the guitar. 
If you have experience playing flamenco, this will be a valuable instruction in Gareth's technique and approach, and an opportunity to look inside the vision that someone of this caliber has. If you are new to flamenco, this will be an opportunity to get an introduction to flamenco guitar technique and unique harmony and rhythm of flamenco.
We welcome Garth and his wealth of experience to Asylum for Art.
Gareth Owen blends the traditions of Flamenco guitar with his own aggressively passionate style.  A talented guitarist from Canada's West Coast, he is one of the privileged few North Americans born into the world of Flamenco.
As the son of top Flamenco guitarist, the late Harry Owen, and nationally acclaimed dancer, Veronica Maguire, Gareth plays with instinct and raw intensity that comes from truly having the music in his blood.  From an early age he has been immersed in the rhythms of Flamenco, performing professionally alongside his family and the Alma de España Flamenco Dance Company.
Gareth is constantly pushing himself to the very edge of his music and, within the compás, redefining that edge.