Ben Lahring's new solo guitar album
Driftwood
 will be available everywhere Friday September 23, 2022. Recorded ten years after his first album,
Driftwood
 has been described by
vivascene.com
as "a work of originality and shimmering beauty". Ben will be hosting a CD release concert at Asylum for Art on Sept 23, performing a selection of music from both of his albums and sharing the stories behind some of the tracks.
Ben will be joined by Brett Gunther to perform an opening set
Ben Lahring
's formative years were spent in tropical Darwin, Australia, where he began his classical guitar training with Stephan Bulmer at Charles Darwin University. Ben went on to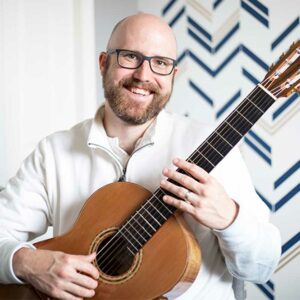 earn his Bachelor of Music from Wesley Institute in Sydney, Australia, studying guitar with Philip Moran. During this time, he also maintained a weekly performance residency at the Castlereagh Boutique Hotel. In 2008, Ben moved to New York City, where he worked with Dave Hedin of Metrolight Music to record his first album of solo guitar works. At the end of 2012, Ben moved to Alberta, Canada and spent the next decade working in church music. More recently, Ben has been a Master of Music scholarship student at the University of Calgary, studying guitar under the tutelage of early music specialist Dr. Ralph Maier. Additional lessons with Ben Verdery, Iliana Matos and Patrick Roux, as well as masterclasses and workshops with many renowned musicians, have also been influential in the development of his playing.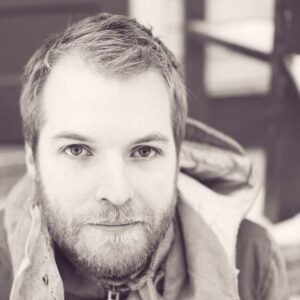 Classical guitarist
Brett Gunther
has been performing for over 25 years. Brett studied with Ralph Maier at Mount Royal University graduating in 2007 with a Diploma in Music Performance. He received his Bachelor of Music degree in 2010, and his Master of Music degree in classical guitar performance in 2012 both from the University of Calgary.